Serpent Lex-IS EFRA 4030 190mm Body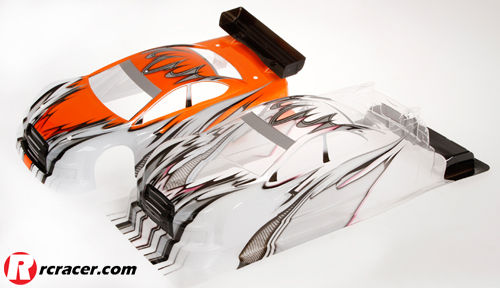 Part number 401501 is Serpent's new 190mm body. The Lex-IS touring car body is made from top quality 0.8mm Lexan making it lightweight and stable. On asphalt, the body creates neutral handling and is easy to drive, but allowing for aggressive racing as it offers lots of traction and steering. On carpet the steering response is more direct – exactly what you want on carpet.
EFRA 4030 homologation ensures it's legal at all official races including the up-coming Worlds. The team tested the body at the recent warm-up race in Heemstede with success. Two versions are available – one unpainted and and one semi-painted version. The body comes complete with masking sheet, headlight, tail lights and front grille decals.
401501 Serpent 190mm Lex-IS EFRA 4030 Body (unpainted)
401571 Serpent 190mm Lex-IS EFRA 4030 Body (semi-painted)
Source: Serpent