Avid RC Vented Motor Plate for TLR 22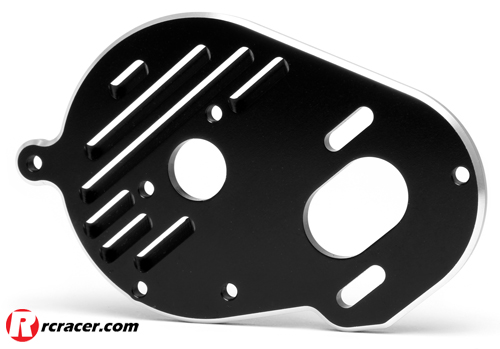 This new vented motor plate for the TLR 22 is from Avid RC and has an innovative twist on the common motor plate.
Features:
• Innovative angled vent design with 45-degree angled vents that cut completely through the part.
• Removing weight and adding much-needed airflow around the motor plate.
• Angled vents to keep debris out and let air in.
• Vents placed to remove material above the motor, yet still maintain a rigid motor plate for consitent gear mesh.
• 100% milled to avoid the extra stress that comes from stamping parts.
• Black anodised 3mm 6061-T6 Aluminium with silver chamfered edge.
Source: Avid RC