Tekin-Powered Mark Unrath Wins at Region 2 Points Series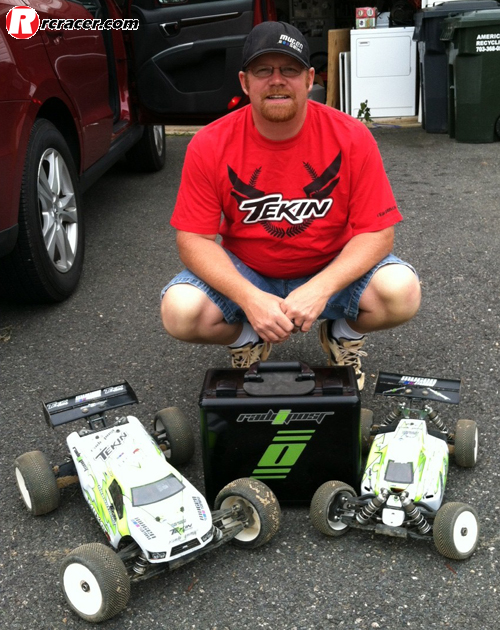 This past weekend was the final round (five) of the ROAR Region 2 Mid-Atlantic Off-road Point Series. The race was located at LCRC Raceway in PA, home of the ROAR 1:8 Scale Nationals. There were 105 plus entries for this race and ROAR put on a great event and hosted lunch for everyone. This was Mark Unrath's first time racing at LCRC and the facility was awesome. Mark managed to qualify well after three rounds putting his Tekin-powered Mugen Eco buggy third and his Tekin-powered Mugen E-truggy second overall.
The finals got underway and Mark would battle it out with Alex Miller swapping positions during A1. Mark would take P2 in A1. A2 Mark would get a great start and would be on the heels of Alex right away. Alex would suffer from a mechanical allowing Mark to walk away with A2 giving him the overall win! This would give Mark the second overall for the points series! Mark used a Tekin Rx8 and T8 2050 to power his Mugen buggy.
In E-truggy Mark would battle with Kash for the majority of the A1. The two would battle the entire racing with Mark taking down P2 for A1. In A2 Mark would bobble in the whoops and have to push hard to catch back up to the leader. Lapped traffic would slow the leader a bit helping Marks cause and with two laps left Mark would get by for the win! Mark chose the Tekin Rx8 and T8 2000kv for his Mugen E Truggy. This would give Mark second overall at the event.
Source: Team Tekin