Reckward and LRP Wins German 1:8 E-Buggy Championships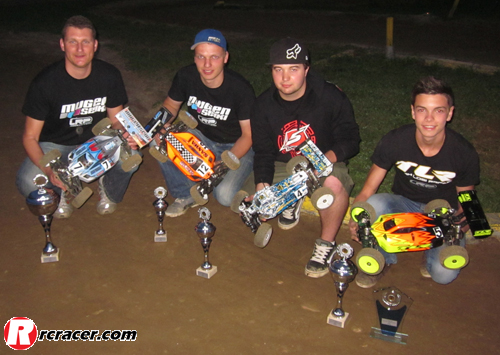 The first ever German 1:8 Electric Buggy Championship was held at the MRC Senden in southern Germany. It was classified as an open competition with many drivers also from Austria, Switzerland and Liechtenstein attending. A total of 87 drivers headed by German top driver Jörn Neumann and many spectators turned this premiere into a great event.
The LRP team was present with Daniel Reckward, Stefan Scheuenpflug, Stefan Byesse, Maik Wiesweg and Alex Hardt. LRP product manager Andy Krämer supported the drivers throughout the whole weekend.
On Friday, free practice was on schedule and the weather and track conditions were perfect. But heavy rain on Saturday made any racing impossible. Therefore, the officials decided to only run two short rounds of qualification and postpone these to Sunday.
Weather on Sunday was fine again and also the track was in best conditions for the qualification. It was Daniel Reckward who drove the best time with his LRP-powered Mugen car. In the semi finals, Jörn Neumann was the fastest driver, but Daniel finished close behind him and started from the second position into the 15 minutes final.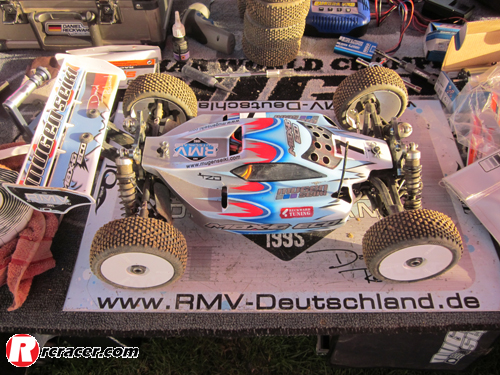 The final proved to be an extreme challenge for all cars. Fifteen minutes of intensive racing were very demanding for the high-performing brushless packages pushed some batteries to their capacity limits. Daniel Reckward need not worry with his LRP 6900 LiPo Competition Car Line battery as it performed with perfect consistency over the whole final. Starting from second position, Daniel faced one extremely good buggy driver ahead of himself in Jörn Neumann. Daniel was able to close in on Jörn lap by lap, raising steadily the pressure on the leader. Until the eighth minute, Jörn withstood this pressure but his then made a mistake giving Daniel the possibility to overtake him. Carsten Keller and Patrik Hofer also passed Jörn who had to settle for fourth position. Once in the lead, Daniel Reckward continued to show consistency and the second half of the race was quite unspectacular. In the end, Daniel won and took the German 1:8 Electric Buggy title in style.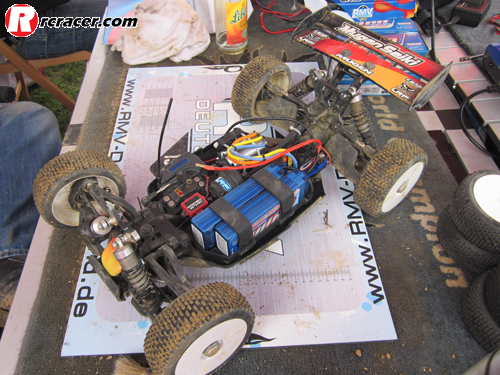 The first-class result for LRP was completed by the outstanding performance of the other LRP team drivers in the final. Alex Hardt finished in sixth, Stefan Scheuenpflug close behind in seventh and Maik Wiesing in tenth. LRP's 1:8 brushless system combined with the LRP 6900 LiPo Competition Car Line battery was the most successful and most used power package at the German 1:8 Electric Buggy Championship.
Source: LRP