Speed Passion Launches New Reventon Pro Brushless ESC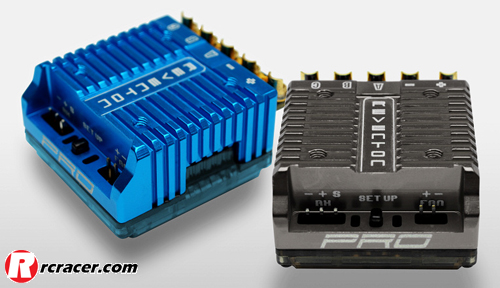 Speed Passion, the World Championship-winning manufacturer has announced the release of the all-new Reventon Pro. It features an all new, in-house designed, 140A unit that according to the manufacturer, "out powers the competition in power delivery and smoothness."
A unique intercooler design allows the Reventon Pro to run 20 per cent cooler in temperature compared to previous models. The brand new ground up design features a full aluminium body to dissipate heat and when combined with the intercooler provides extreme power delivery to the motor with overall increased performance compared to previous models. An on-board switch unit with built in LEDs makes it easy to identify software profiles when they are installed.
Speed Passion's patented speed control Wireless Control Technology – WCT allows the Pro to be easily updated, adjusted, programmed via racers' iPhone, iPod Touch or iPad. Android based smartphones and tablets will also be supported and plans for Microsoft Windows Mobile device support will follow. Optional Windows PC interface (Windows XP, Vista, and Windows 7) will also be available to adjust speed control settings. Wi-Fi and Bluetooth technology will be used to allow racers to save their speed control setting wirelessly from the speed control to their smartphones, tablets, or directly to a PC. The Reventon's intuitive interface will allow racers to share profiles and download speed control settings directly from the Speed Passion website.
Source: Speed Passion