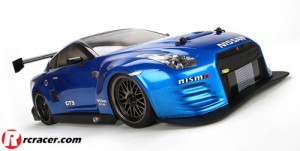 Vaterra's latest release on the 1:10 on-road chassis is this ready-to-run replica of the 2012 Nissan GT-R Nismo GT3. It comes just as you see here with an officially licensed GT3 body in place, complete with its large rear wing. Underneath the body is a versatile Vaterra V100-C chassis with a built-in front splitter and rear diffuser, just like those on full-scale racing machines. Handling is neutral out of the box, but the chassis offers all kinds of tuning options that let you tailor the handling to your driving style.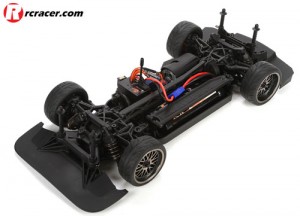 The V100-C platform has been designed with flexibility in mind; accommodating variation in wheelbase and dimensions to ensure that our products are as faithful to the originals as possible. Multi-part body tooling produce undercuts and shapes that simple vacuum forming is incapable of achieving. Simple details such as brake discs, wing mirrors and bumpers complete the look but are so often overlooked.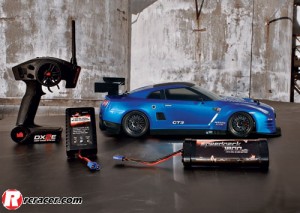 At the heart of the V100-C lies a four-wheel drive shaft transmission system, equipped with twin gear-type differentials housed within a sealed drivetrain and transmission tunnel with an inline-mounted 15T brushed motor.
VTR03005I     Vaterra 1:10 2012 Nissan GT-R GT3 4WD Touring Car RTR     £229.99
Source: Horizon Hobby UK