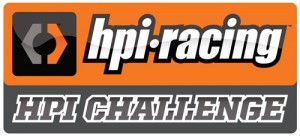 The 4 August and 28 September mark the return of the HPI Challenge with on- and off-road HPI Challenge rounds. The first is on-road in August and takes place at Cotswold. Classes include HPI Open (17.5T blinky TC), HPI Racer (HPI RTR cars/Saturn 20T with fwd/rev speed controls), HPI Nitro (HPI RTR cars/HPI RTR engine) and Open class which is available to all electric touring car chassis. Every racer get a full set of four HPI Challenge racing slick tyres, an HPI T-shirt and goodie bag. The host venue for this one-day race is the fabulous Cotswold Model Car Club in Gloucestershire! A regular BRCA track on the Nationals racing circuit and a very popular track with great accommodations, the Cotswolds track is the perfect place to mark the return of the HPI Challenge with camping on-site, hotels nearby, as well as food and spare parts available trackside.
If off-road is your thing then on 28 September HPI kit owners can race your Savage monster truck, nitro buggy or electric truggy. classes and rules will be announced soon. The off-road HPI Challenge will be at Coventry Model Car Club, another popular venue and regular on the BRCA National racing series as well as many regional race series. Food and spare parts will be available trackside.
Just like previous HPI Challenge events, the focus is on having fun and competing in an enjoyable and pleasant environment. Children, parents and pets are all welcome to soak in the atmosphere of racing amongst friends and fellow HPI kit owners. Look out for BBQs, fast lap challenges and free raffles. The complete rule can be accessed as a PDF here with booking in via the Central Booking website here.
Source: HPI