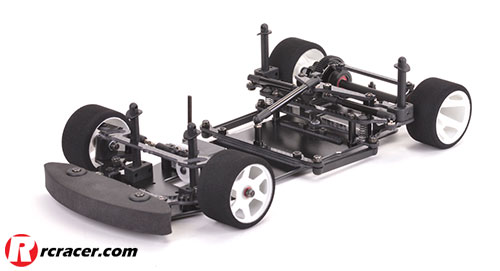 The SupaStox Atom is Schumacher's latest GT12 platform that comes with Sport and Pro specifications. It features an alloy chassis for ultra low centre of gravity, a new lightweight diff and wheels for low rotating weight, and a host of updates. The Sport version comes with a solid rear axle (no diff), no side dampers and uses the old-style SupaStox rear wheels. The Pro kit shown in the photographs includes a carbon fibre diff, side dampers, left rear wheel clamp and the latest new Atom GT12 wheels.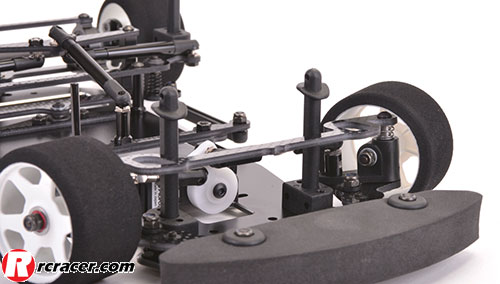 Detailed specification of the Atom is as follows:
Aluminium chassis for a low centre of gravity and improved flex characteristics
Lightweight ball diff with three screw wheel fixing and carbon axle (Pro)
Separate springs for independent roll and bump stiffness adjustment
Balanced rear pod assembly
Contact wheels with improved flex and handling characteristics (Pro)
Extra low motor position
Easy front ride height and caster adjustment
Multiple servo mounting positions
69T 48dp Kimbrough high efficiency spur gear
Balanced left rear wheel clamp (Pro)
Side damper tubes included for improved cornering and bump handling (Pro)
Extra low rear roll centre pivot height to increase rear traction
Tweak-free battery mounting using tape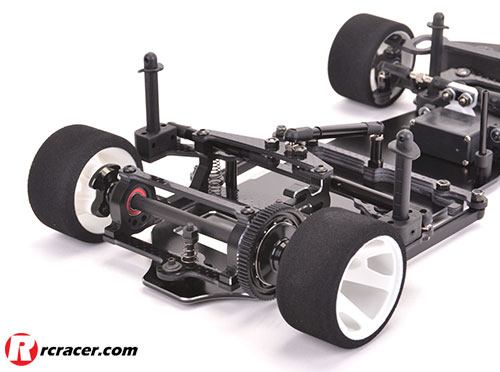 There is a dedicated page for the Atom on the Schumacher website here.
K163 Schumacher SupaStox Atom Kit – Sport
K164 Schumacher SupaStox Atom Kit – Pro
Source: Schumacher