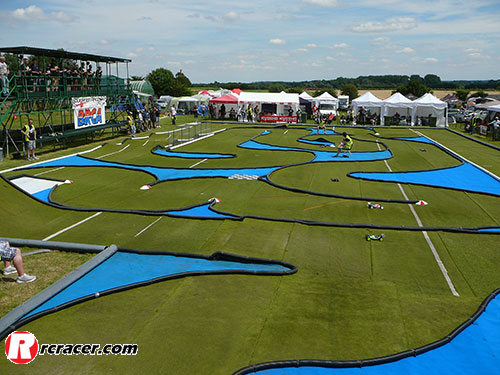 Boughton Raceway is a new venue for the BRCA 1:10 Off-Road National Championships and what a lovely turned out track it is. An all Astroturf surface that uses a longer pile material than normal meaning the cars had an incredible subtle drift going on most the time, and the cars looked fantastic for it in the beautiful weather over the weekend.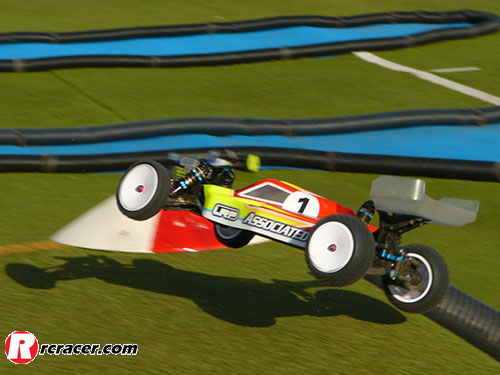 Qualifying saw the usual suspects of Team Associated's Neil Cragg and Yokomo's Lee Martin battling it out for pole position, and it was Neil that continued his run to stick his B6 on pole position. Lee did take a round of qualifying to line up second with Schumacher's Tom Yardy in his accustomed position of best of the rest.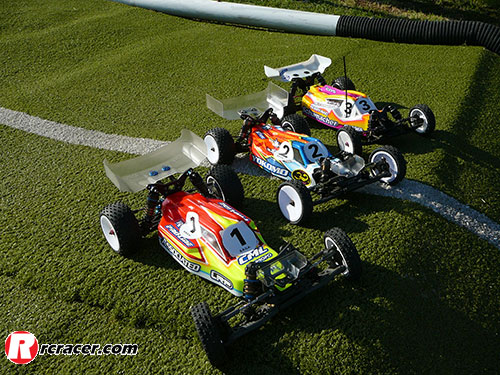 Neil took the all three legs reasonably comfortably after early challenges from Lee, and with them the overall win. Lee wrapped up second with Tom putting in some feisty races to finish third. With his fourth maximum score of the year it was game, set and match to Neil Cragg who clinched the 2017 2WD title with two rounds still to go – well done Neil on your 21st national title!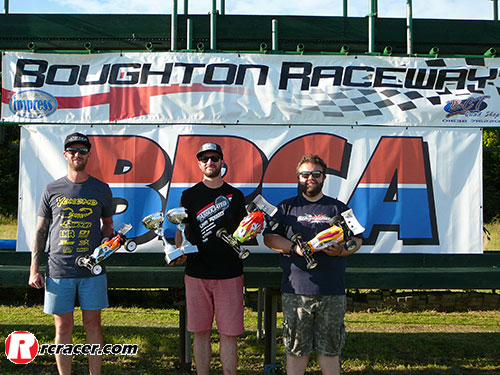 Result – 2WD
1. Neil Cragg – Team Associated
2. Lee Martin – Yokomo
3. Tom Yardy – Schumacher
4. Danny McGee – Schumacher
5. Craig Collinson – Team C
6. Ellis Stafford – TLR
7. Richie Thorn – Team Associated
8. Phil Sleigh – Schumacher
9. Kevin Lee – PR Racing
10. Richard Barton – Schumacher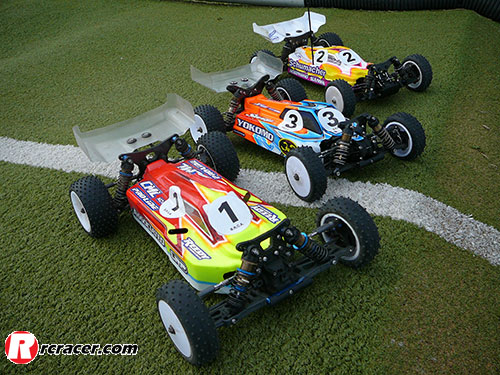 In 4WD it was Schumacher's championship hopeful Tom Yardy who was looking good, taking the first two rounds, but then Neil Cragg got his Team Associated into full stride to take the remaining two setting the fastest time in the process to take pole position. Tom would complete the front row with Yokomo's Lee Martin in third, not quite showing his usual pace.
Although Tom and Lee were close, Neil did enough in the first two legs to seal the overall win. His first this year as he gathers pace with his new car. Lee made the best of some inopportune by his rivals in the final leg to take second overall and keep his championship attack on track, leaving Tom in third place again.
1. Neil Cragg – Team Associated
2. Lee Martin – Yokomo
3. Tom Yardy – Schumacher
4. Paul Crompton – Xray
5. Craig Collinson – Team C
6. Danny McGee – Schumacher
7. Nathan Ralls – Xray
8. Ellis Stafford – TLR
9. Jack Neal – Schumacher
10. Richard Barton – Schumacher
Another short break now until the next round at the seaside town of Southport, who have done a fair bit to change their track since we last visited and Racer will be there to see what happens…