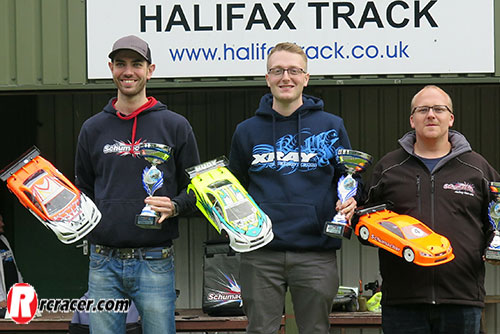 Round four of the 2017 BRCA 1:10 Electric Touring Car series saw drivers head to one of the fastest tracks on the calendar and Halifax in Yorkshire. Olly Jefferies arrived at this round having already won the modified championship. Tyre issues which showed in testing prior to the event meant the controlled Sorex 32R tyre had to be swapped for the 36R models and it was an issue which over shadowed the modified class to a degree. In the 13.5T boosted class reigning champion Zak Finlay arrived leading the field and only needed one A final win to secure the 2017 stock title.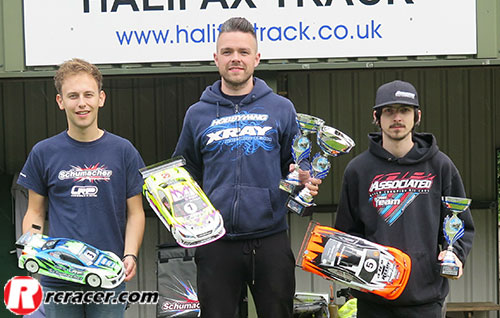 Racing got underway on Sunday with another full entry and in sunny conditions. In the 13.5T boosted stock class Markus Askell took TQ ahead of Zak Finlay and the watching crowd were looking forward to a good on track battle between the two Xray team mates. After the two leg finals it was Zak that came out on top and in winning the meeting and taking the 2017 stock boosted title. Second was Chris Gunter with James Hart completing the podium
In modified Olly Jefferies continued his unbeaten run in 2017 by taking TQ and both legs of the A final ahead of Elliott Harper and Zak Smith.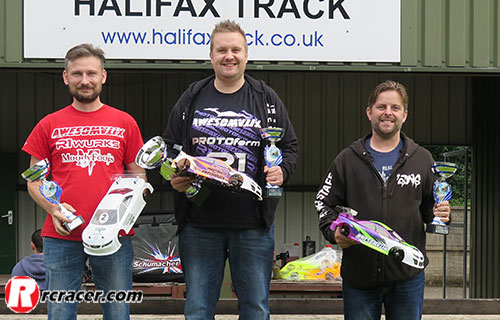 The 13.5T blinky class saw a convincing win for Jimmy Maddison ahead of Shaun Batt and Richard King.
The final round of the series takes place at the Cotswold track next month, with the modified and boosted stock titles now confirmed it's just the blinky class to be decided.