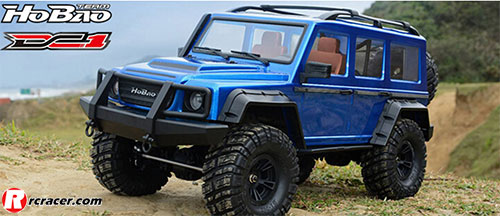 The new DC1 from HoBao is on sale now and available in either a Ready-To-Run or kit format. Racer was lucky to get a sample from CML Distribution who represent the HoBao brand in the UK and as it was the latter kit type, we decided that a build blog would be perfect to show off the 1:10-scale trail crawler. So over the next few days, we will be uploading photos going through the build from beginning to finish.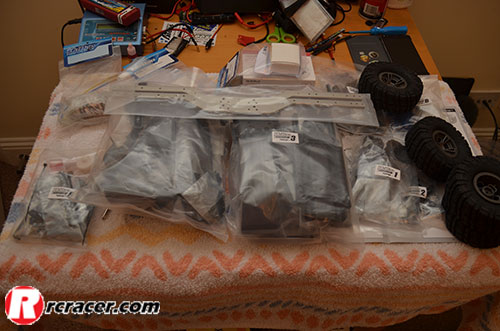 To start off, here are all the parts laid out and ready to be opened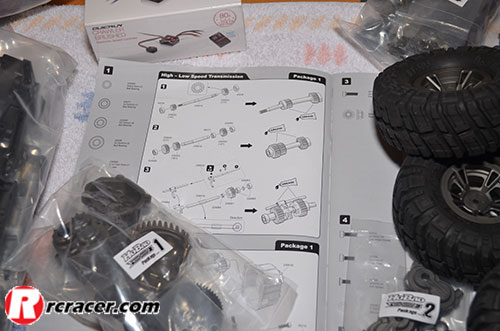 The instructions are clear and easy to follow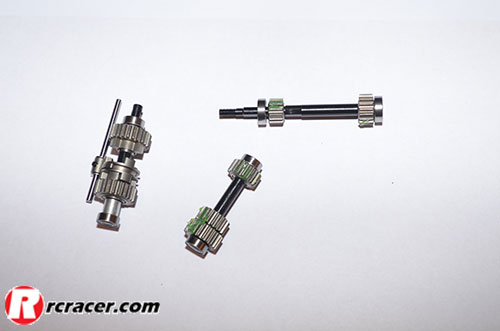 The parts that make up the two-speed transmission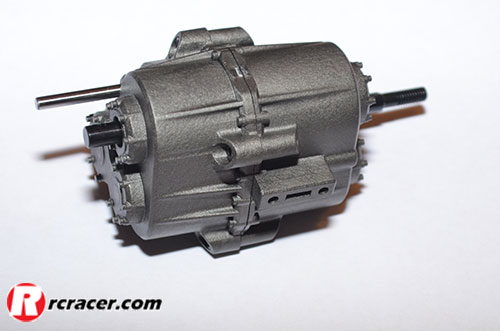 The completed two-speed transmission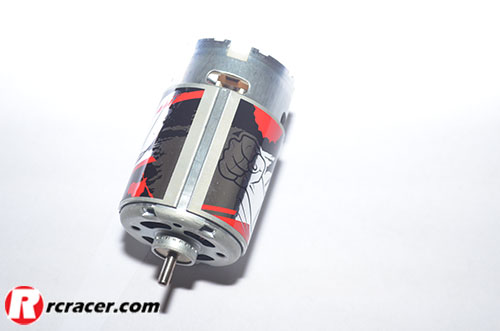 The kit version requires a motor and we selected this HoBao 550-size brushed model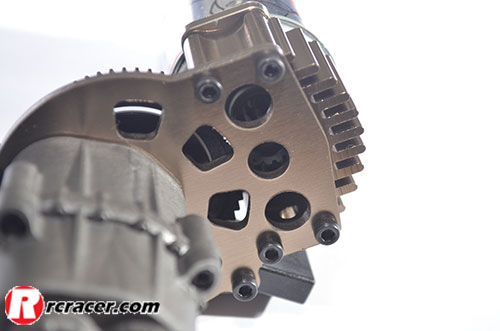 The motor was attached to the mounting plate and the mesh set through the holes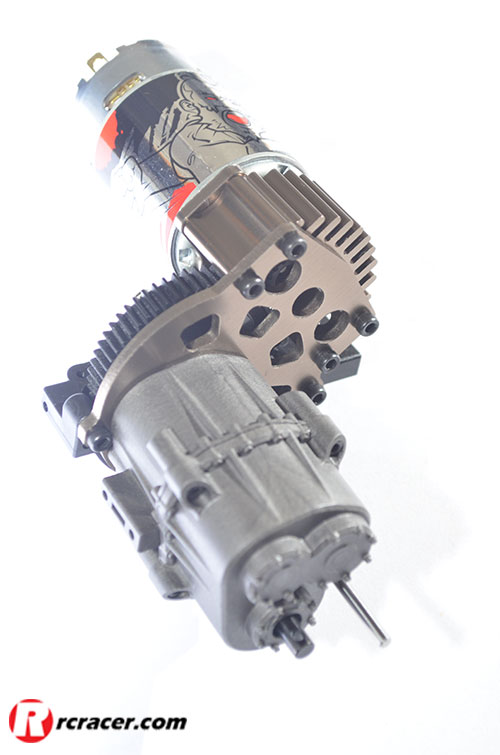 Now we could attach the two-speed to the other side of the motor plate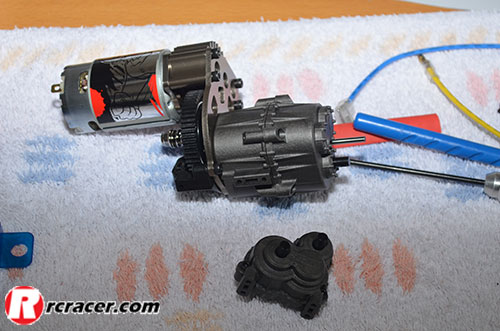 The two parts of the transmission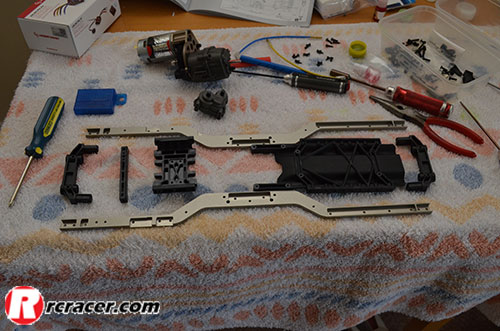 The chassis parts all laid out
The initial chassis build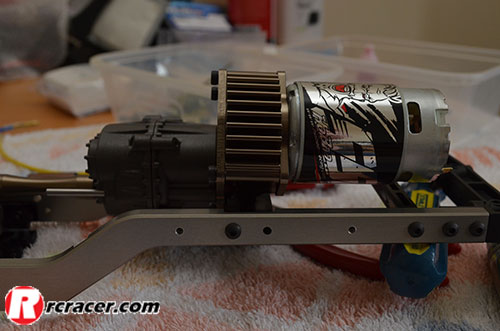 The motor sits at the very front of the chassis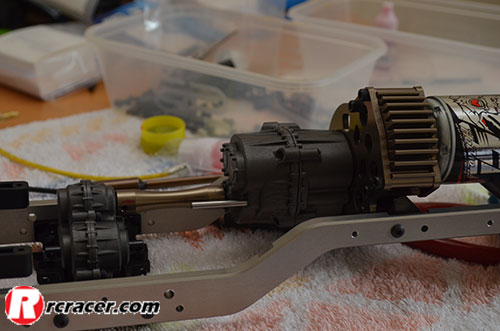 Hooking the two-speed up to the gearbox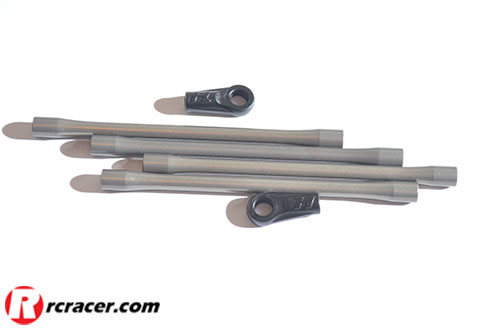 The suspension linkages and ends
Assembling the linkages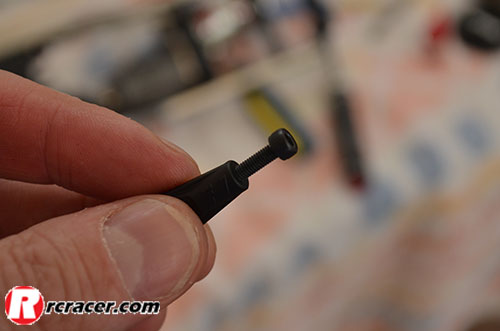 Pre-tapping the ends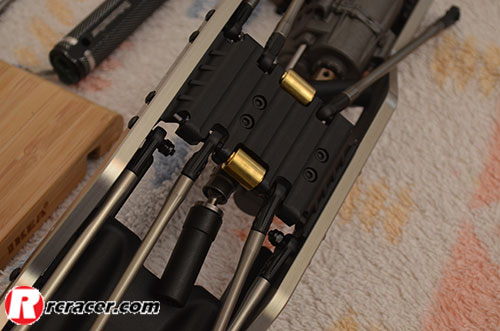 Attaching the links to the chassis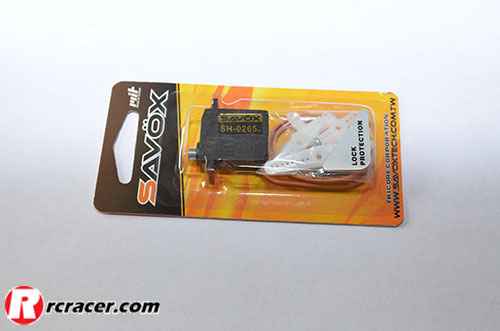 We used this Savox servo to operate the two-speed transmission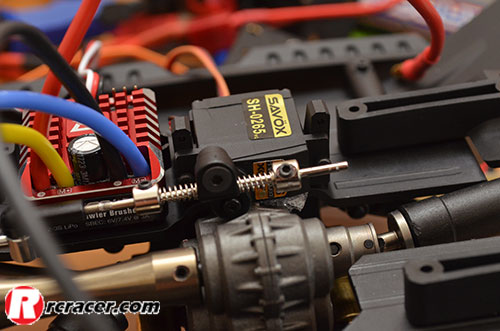 The gear change servo and linkage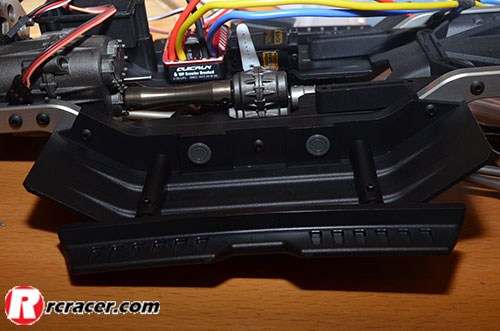 Side plate fitted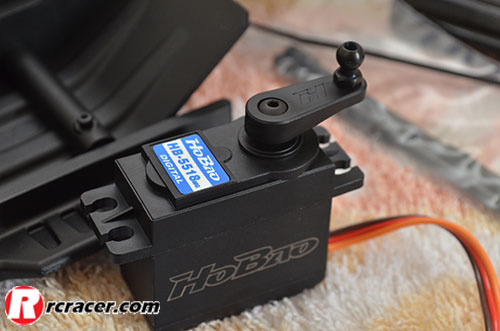 A HoBao servo for the steering with horn installed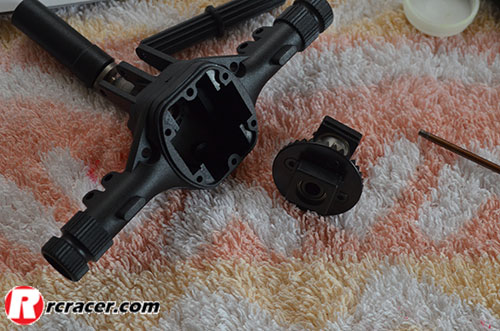 Assembling the axle unit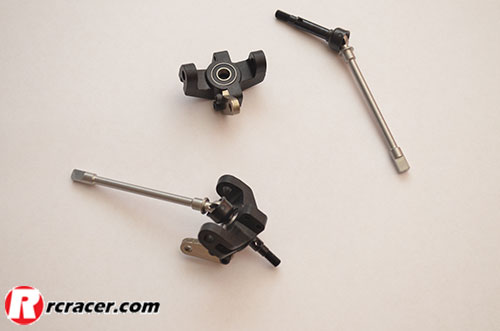 The steering knuckles and driveshaft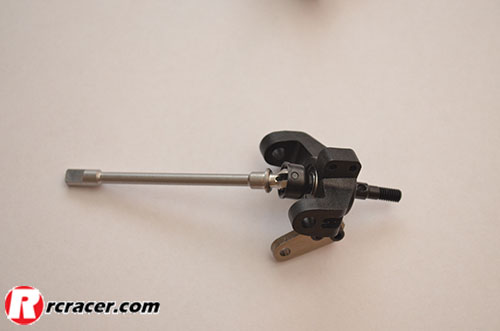 A completed steering knuckle with CVD installed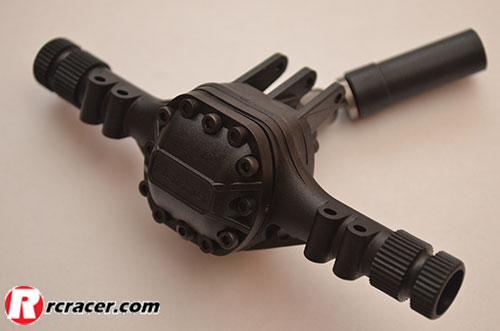 Differential unit with the cover in place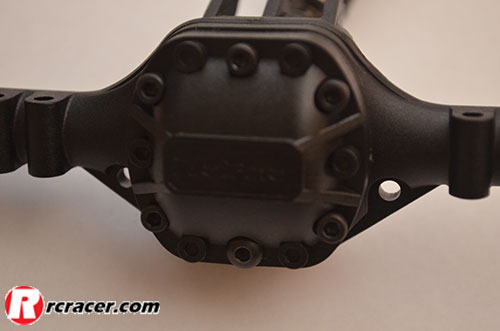 A close up of the pumpkin (diff cover)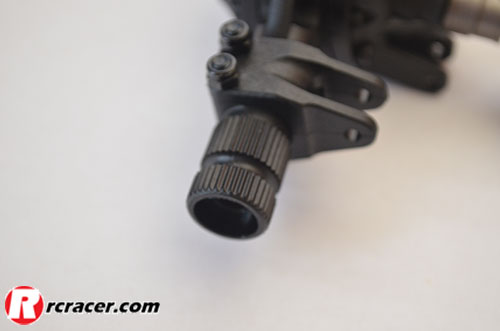 Fine adjustment for the caster angle using these splines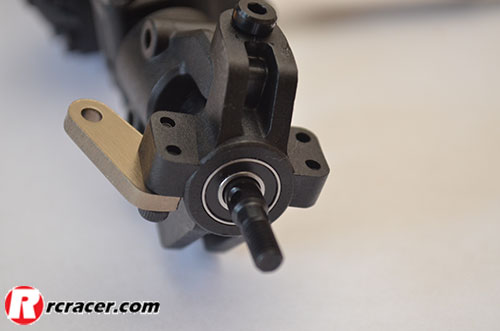 The steering knuckle located on the axle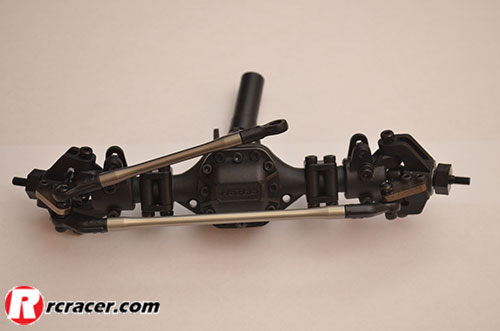 The front axle virtually complete with the steering arms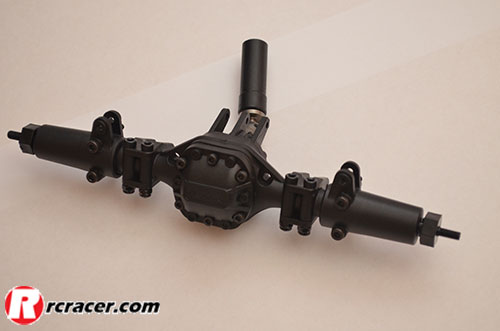 The rear axle is a much simplified arrangement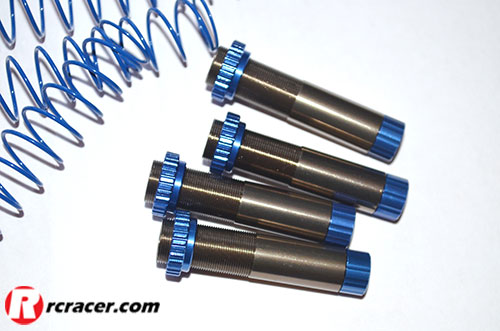 Shock bodies and bright blue springs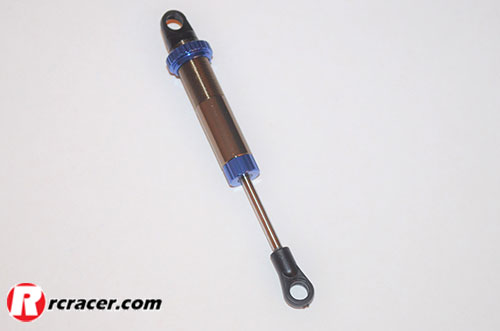 One assembled shock absorber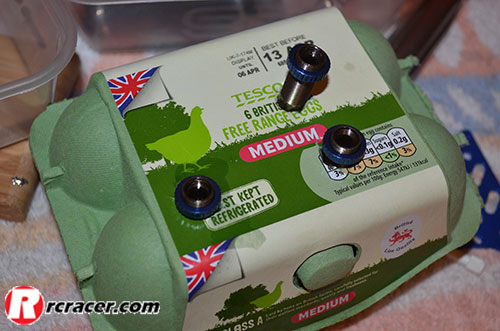 An egg box makes for a handy shock holder!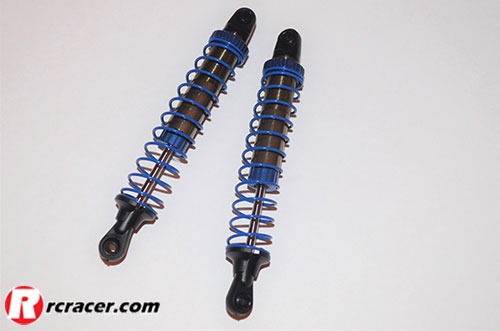 Springs fitted to the shock absorbers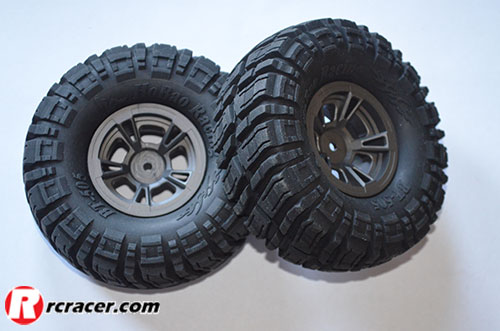 Wheels and tyres for the DC1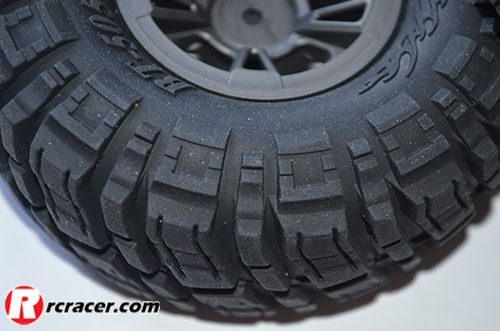 Deep tread on the rubber tyres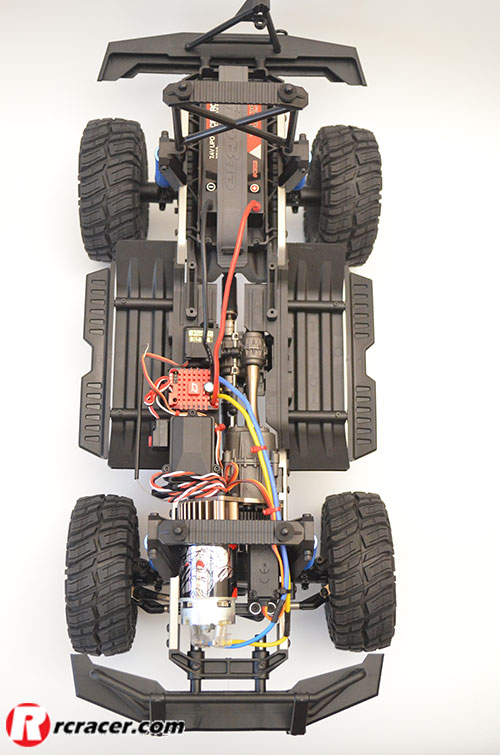 The finished chassis from above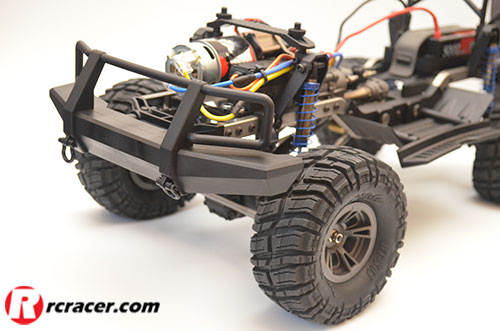 The front three-quarter view
The motor and servo in position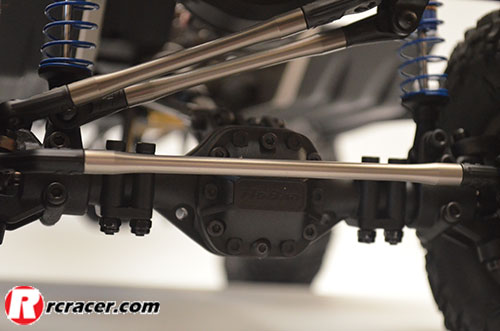 The Panhard rod steering set-up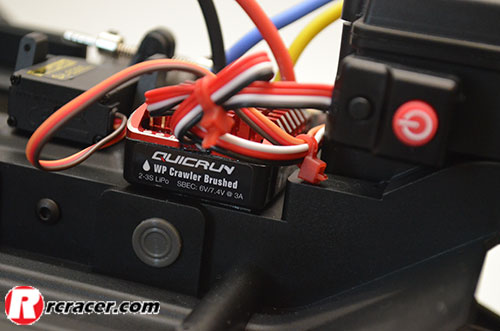 The speed controller and switch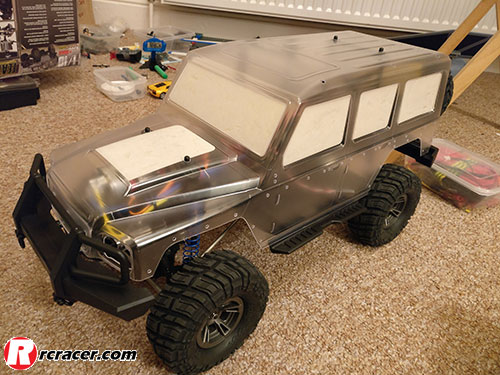 The body masked up and ready for some paint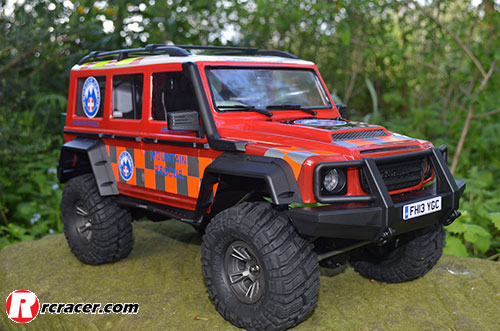 The completed model – and doesn't it look great!
If you have any questions, feel free to post them on our social media feed – we have a Facebook group and page as well as a Twitter feed and these will also be used to notify you of updates to this on-going process…
Look out for a detailed build report in the September issue of Racer that will include our driving experiences too. The DC1 will remain one of our long-term test models and we will add some accessories and custom features over time!