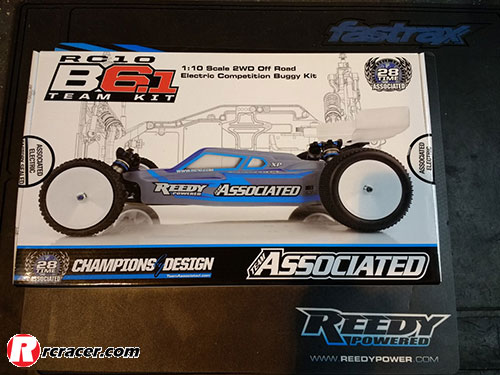 To coincide with the publication of the August issue of Racer (on sale on 5 July) that has a review of the Team Associated B6.1 Team Kit, we thought that we would feature a on-line build blog of the model on our website.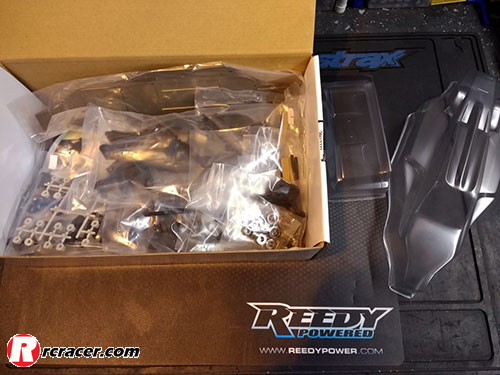 To begin with here is a run-down of the key features of the Team Associated RC10B6.1 Team Kit:
Easy-access gear differential
Differential height adjustment (0, 1, 2, and 3mm inserts included)
New slipper assembly for better weight balance and shock clearance
Three-gear laydown Stealth transmission for lower and forward centre of gravity
Heavy-duty V2 routed graphite front shock tower with tower guard
Heavy-duty V2 routed graphite rear tower, standard height
Heavy-duty V2 rear axle with 67mm bones
V2 springs for a more reactive and nimble feel
Innovative rear arm with moulded inserts for ultra-fine lower shock mount adjustment
Moulded spur gear guard to help protect body from damage
Front and rear anti-roll bars limit chassis roll for increased corner speed
Battery strap allows the use of optional turnbuckle-based braces
Machined pistons included for better fit and smoother operation
Aluminium rear clamping hex and front axle with laser etching
Rear hubs feature large bearings and the easy-insert system to adjust camber link position and rear axle height
One-piece shock bushing to make assembly easier
Aluminium C and D arm mounts included for large range of anti-squat and toe adjustment
Lightweight aluminium top shaft
Factory Team upgraded ball bearing kit included (oiled not greased for less drag)
JConcepts B6 clear body and wing included
Steel chassis weight
Shortened, 7075 aluminium chassis
This step-by-step process shows the order in which the 2WD buggy is built as well as lots of component details of the parts included in the kit.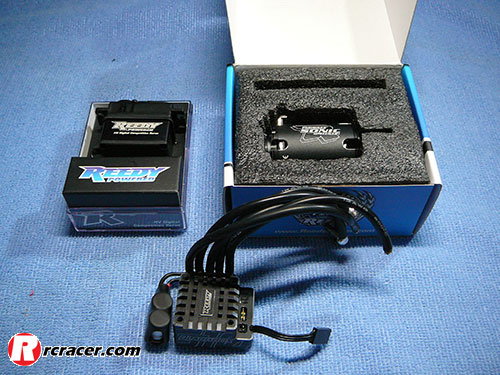 We went with a Reedy package – servo, motor and speed controller.
If you have any questions, feel free to post them on our social media feed – we have a Facebook group and page as well as a Twitter feed and these will also be used to notify you of updates to this on-going process…
If you wish to order a copy of the August issue with the Team Associated B6.1 inside, you can do it via this link here or by calling the Doolittle Media office on 01525 222573 and we will post out a copy post free (UK only – sorry) so you can have it delivered to your door in just a couple of days.
Many thanks to CML Distribution for their support as always with our projects, and here is a direct link to the Team Associated B6.1 page on their website if you would like more information.