London Model Engineering Exhibition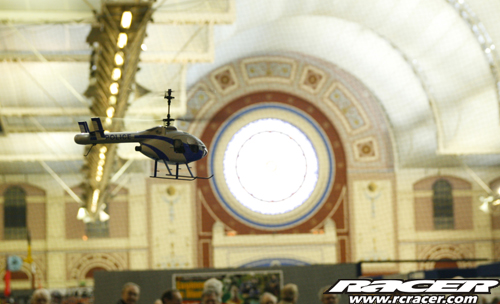 London Model Engineering Exhibition – even more remote control models this year!
Alexandra Palace will be a hive of activity for the annual London Model Engineering Exhibition from 22nd – 24th January 2010, when the Model Active area returns bigger and better than before.
As the biggest model engineering show in the UK, the London Model Engineering Exhibition has grown year on year and now has well over a thousand models on display covering every type of modern modelling with the Model Active Zone dedicated to showcasing planes, helicopters, tanks and trucks in action.
As the largest model engineering and modelling exhibition in the calendar, the London Model Engineering Exhibition will take over Alexandra Palace as the only exhibition taking place at the venue across the weekend.
Avril Spence, Event Organiser for the London Model Engineering Exhibition explains:
"Last year's show was a success and we have made developments to ensure it is even better this year for every visitor. We have exclusive use of the Ally Pally and we have a new floor plan in place with wider aisles to make walking around the show easier and reducing congestion at busy times."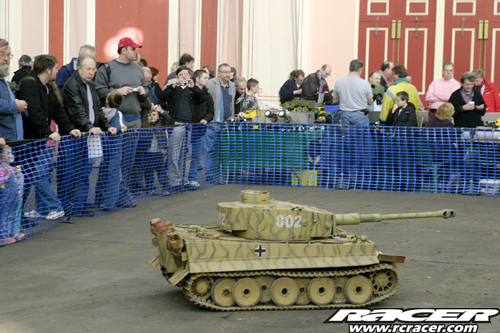 The Model Active Zone will host the British Model Flying Association (BMFA) flying world class planes and helicopters and the UK Tank Club displaying their selection of models as well as new developments for the 2010 show.
The exhibition is supported by all the leading specialist suppliers so whatever your particular modelling interest is you will find virtually everything you might need from materials and parts through to tools and machinery.
Avril continued:
"As the largest show in London and the South, there will be exhibits from more than 40 national and regional clubs and over 60 suppliers of machinery, kits, components and tools. We have some new exhibitors this year and look forward to them being part of the show."
To buy tickets and for more information:
For more information visit www.meridienneexhibitions.co.uk or call Meridienne Exhibitions on 01926 614101
Adult ticket           £8.50 (Advance) £9.50 (On the door)
Senior citizen ticket           £7.50 (Advance) £8.50
Child ticket age 5 – 14 (Under 5's free) (1 adult and up to 3 children)           £4.50 (Advance) £5.50 (On the door)
Family ticket 1 (1 adult and up to 3 children)            £13.00 (Advance) £14.00 (On the door)
Family ticket 2 (2 adults and up to 3 children)           £21.50 (Advance) £22.50 (On the door)
Source: Meridienne Exhibitions