Xceed Trued & Glued Foams For 220mm 1:10 Nitro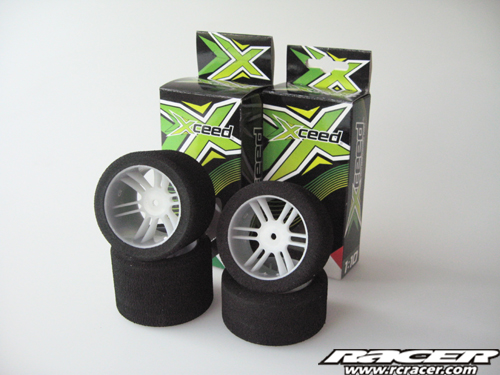 Xceed have a new range of trued and glued foam wheels and tyres for the growing Super Barchetta class, which is 1:10 scale 220mm racing with 1:10 nitro-cars and Lola style bodies.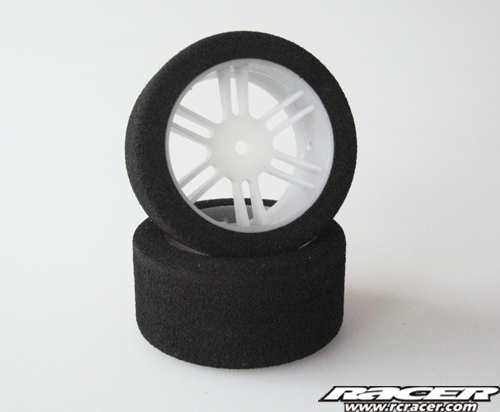 The tyres have the following dimensions:
Front width: 31.5mm (x 65mm dia)
Rear width: 44.5mm (x 65mm dia)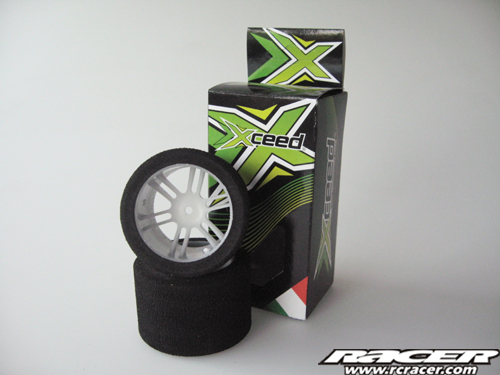 The Xceed product is high quality foam racing tyres on standard or light race-design wheels. They come precision glued, ground and trued to perfection. Made in Italy.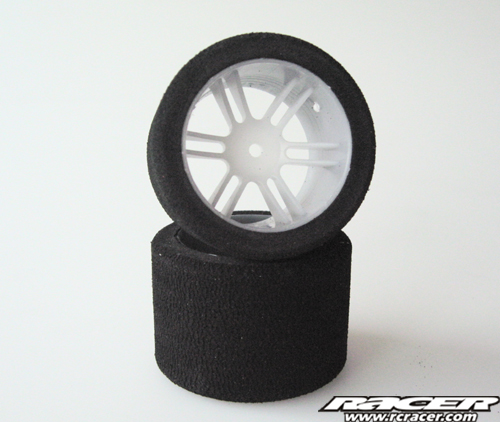 101544    ITA-tyre-rim wide FR white sh 35
101545    ITA-tyre-rim wide FR white sh 37
101546    ITA-tyre-rim wide FR white sh 40
101547    ITA-tyre-rim wide FR white sh 42
101548    ITA-tyre-rim wide RR white sh 35
101549    ITA-tyre-rim wide RR white sh 37
101550    ITA-tyre-rim wide RR white sh 40
101551    ITA-tyre-rim wide RR white sh 42
101552    ITA-tyre-rim wide FR pro light sh 35
101553    ITA-tyre-rim wide FR pro light sh 37
101554    ITA-tyre-rim wide FR pro light sh 40
101555    ITA-tyre-rim wide FR pro light sh 42
101556    ITA-tyre-rim wide RR pro light sh 35
101557    ITA-tyre-rim wide RR pro light sh 37
101558    ITA-tyre-rim wide RR pro light sh 40
101559    ITA-tyre-rim wide RR pro light sh 42
All Available June 2010
Source: Xceed