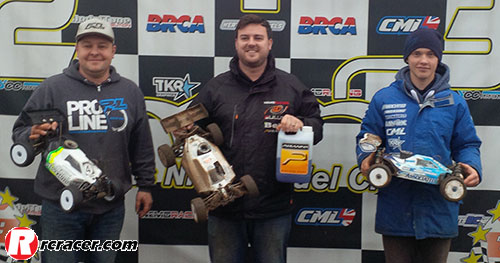 Round two of the HNMC winter series was run on the dirt track as the weather broke just in time to get the track ready. Almost 60 racers entered with TQ in buggy going to Darren Bloomfield, Jamie Clancy in E-buggy and Peter Bird in truggy. The D final in buggy went to Henry Bennett from Baffa David and Al Lee. The top three in the C final was Jeremy Irving, Wayne Buckhorn and Henry Bennett. Ben Turner won the B final ahead of Nick Simpson and Luke Garratt.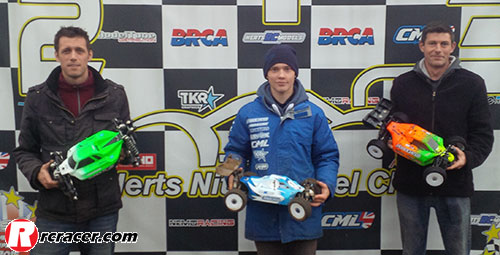 Nemo Racing driver Darren Bloomfield led home the Team Associated pairing of Simon Reeves and Jamie Clancy as the latter converted E-buggy pole to the win as Richard Cousins took second and Ian Fuller third.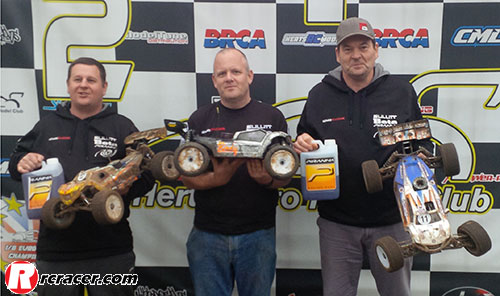 Peter Bird won the truggy class from Dominic Powles and Martin Hart
Full results can be found here. The club AGM is on 24 Nomber and takes place from 19:30 at Westmill Farm Small Hall.
Source: HNMC