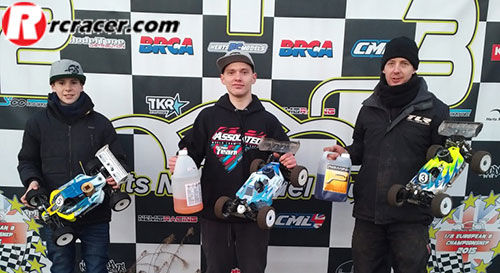 The first nitro race of 2017 saw 70 drivers brave the cold foggy frozen conditions and round seen of the HNMC winter series. Qualifying in nitro buggy was dominated by Jamie Clancy as George Miller took E-buggy and James Tatlow topped nitro truggy.
In the truggy class James Tatlow raced to the A final win from Jeremy Irving and Daniel Meachen.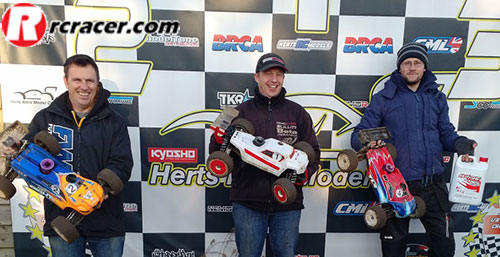 The nitro buggy finals later with the E final that was won by Nigel Morris from Ian Knight and Peter Cox. The D final went the way of Darren Warburton, Steve Bellwood and Oliver. The top three in the C final was Ramon Oliver, Darren Warburton and James Clarke. Glenn Smith won the B final with John Niall second and Jamie Cutter third. The A final saw pole sitter Jamie Clancy take the win from Lewis Jones as Karl Jackson rounded out the podium.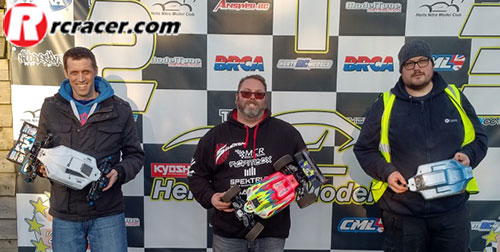 Just like Jamie and James, in E-buggy the pole sitter would go on to win the A final with George Miller converting his first place on the grid to the win from Richard Cousins in second and Stephen Smith third.
Full results from the event can be found here. Check out the A final video below.
The next meeting is on 5 February 2017 and you can book in here.
Source: HNMC